ON STAFF SINCE 2007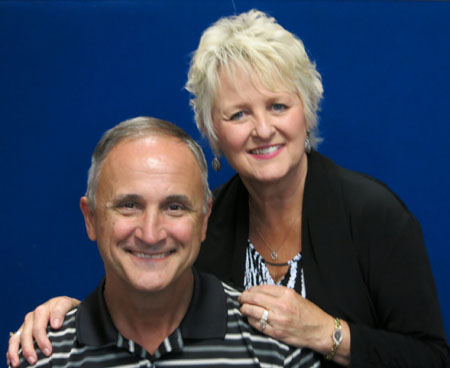 Rick wasn't raised in a Christian home and only attended church a few times while growing up.  On one of those occasions, as a teenager he made a profession of faith but was not truly born again due to a lack of genuine repentance of sins. After graduating high school Rick became a police officer and in 1989 while working in an undercover capacity, he attended a church service and realized that he was separated from God and got convicted of the necessity of putting his complete trust in Christ and forsaking his sinful lifestyle. It was at that time he was truly born again.
Realizing the great gift of salvation needed to be shared Rick immediately started to learn how to share his faith and became involved with outreach programs at the church he was attending and began to share his faith whenever and wherever he could.
Dovie wasn't raised in a Christian home and also made a false profession in her teenage years after attending church with a friend.  In 1999 after observing the changes that God had made in Rick's life, after hearing him give his testimony at a church service, and after recognizing her own need of forgiveness, Dovie repented of her sins and became a born again believer in Jesus Christ.
God worked in the Moore's life over the next several years and in 2006 feeling God's call to a ministry of public evangelism, Rick and Dovie attended the Open Air Campaigners one-week training seminar in Boston, Massachusetts.  About a month after returning home and praying, they felt that God was leading them to become staff evangelists with O.A.C.  They completed the application process and were approved in February of 2007 to become staff interns and moved to Boston in September of that year to begin their two year internship.
The Moore's both grew up in Dallas and after completing their internship in October of 2009, returned to that area to establish an OAC branch office in Texas.  They attend MacArthur Blvd. Baptist Church in Irving, Texas.
Anniversary: 1/31/75
BIRTHDAYS:
Rick 7/11
Dovie 9/25