ON STAFF SINCE 2010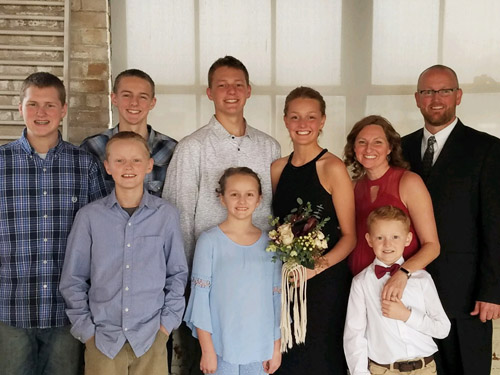 Brian was saved at the age of five.  He was home schooled most of his life.  He went to college for one year, two years after high school, where he met his wife, Kimberlee and were married a year later.
Brian and Kimberlee are very active members in their local church. Brian has been on short term missions trips to Mexico, Russia, and Africa, along with being a camp counselor.
Feeling a call to ministry before he was married, his desire is to share the gospel with those who probably won't find themselves in a church.  He was introduced to Open Air Campaigners through Eric Briscoe who has been a family friend since Brian was six or seven.  In fact, Brian remembers sitting on the mat as a child in open air meetings as Eric Briscoe preached the message and finds it interesting that God has moved in such a way that he is now the man with the paint brush sharing the board message!
In 2009, Brian participated in the OAC open air training located in Boston. He and his wife Kimberlee were appointed to staff in 2010.
ANNIVERSARY: November 1, 1997
BIRTHDAYS:
Brian – July 13
Kimberlee – July 8
Ellianna – February 26
Silas – May 30
Lydia – July 4
Titus – June 25
Eli – October 12
Isaac – May 14
Ezra – February 17