ON STAFF SINCE 2015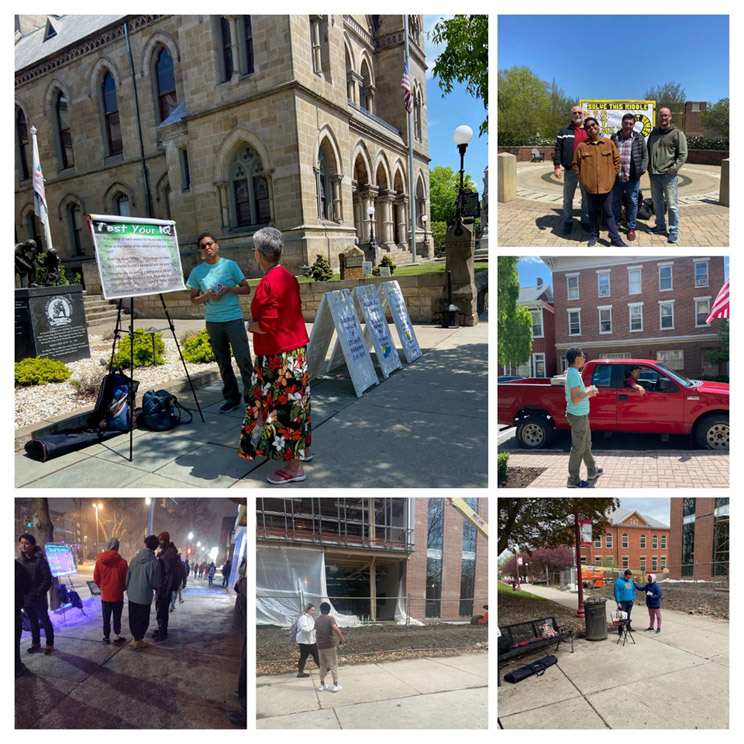 Rebecca trusted Christ as a child and was blessed to grow up in a Godly Christian home and church in suburban Maryland. God gave her heart to evangelism in 2003 after being convicted of not sharing the Gospel with the lost as a teenager. She would pray to God to be a missionary for years. In 2012, God opened the door for her to attend OAC's Sketchboard Evangelism Training held in Baltimore-DC branch. She began volunteering for the branch following the training, and she joined Open Air Campaigners three years later in 2015 and continued working for Baltimore-Washington branch.
She transitioned to the Central PA branch under Zane Dempsie in 2020. In 2021, she married her long-time friend James "Jimmy" Coates, who had attended her church in MD and moved to Central PA area with her after marriage. She achieved full-staff status in 2022. During the week, you can find her ministering on college campuses, in downtown Johnstown, PA or in front of the Blair County courthouse engaging people with the good news.
Rebecca's favorite Scripture is the verse following the Great Commission, which says, "I am with you always, to the end of the age" (Matt. 28:20 HCSB). Please pray for Becca and Jimmy, as they seek to share Christ with the lost in the Central PA area.
BIRTHDAY: January 28
Links: